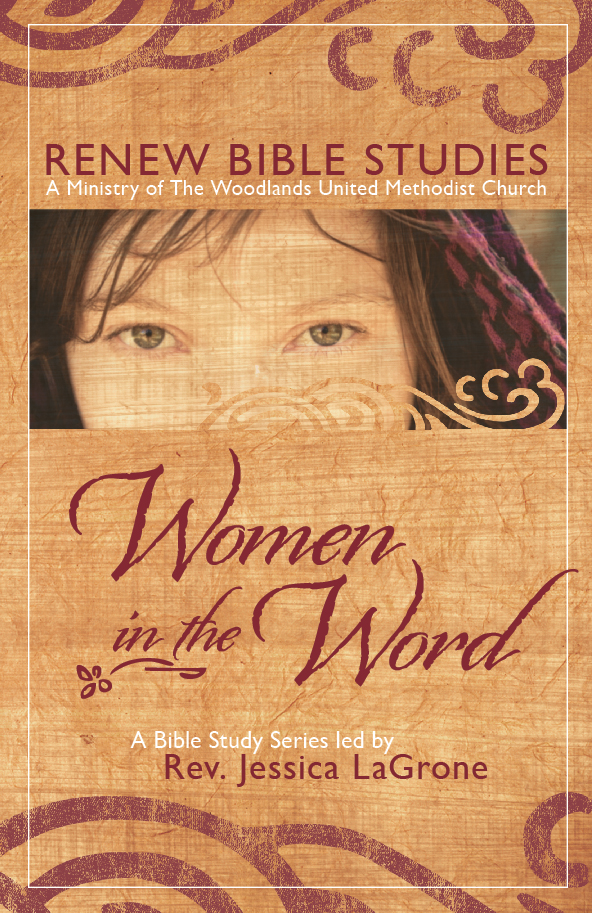 I'm beyond excited to let you know about the release of the "Women in the Word" Bible Study.  This DVD series of six lessons and the companion workbook to be used by individuals or groups is something I'm incredibly proud of.  It's the result of a lot of work by a lot of people and I'm so grateful for those who have helped make this dream become reality with me.
Last Fall I spent six weeks with over 200 women walking through the stories of the women of Genesis.  Genesis has long been my favorite book of the Bible.  I joke that I never really get to the rest of the Bible because there's so much in Genesis chew on – I just keep getting stuck there.  I love that while it's just the first book of the Bible, it's actually a microcosm of the whole story found there: our dependence on God, our perpetual stupid mistakes, His perpetual undeserved but offered grace.
With all the time I've spent studying and teaching Genesis, I had never done a study solely on the women of the crazy and wonderful family found there.  Focusing on the traits passed down from one generation of women to the next and on the ways that God continued to love and chase after each woman in this family gave me new hope for my own story, and for the stories of those I love.  I felt like my eyes were opened to amazing truths that I would've missed if I hadn't held these stories up side by side and found the pattern of God's grace throughout.
Releasing a teaching series on DVD is the culmination of something I've felt God calling me to for a long time.  There are lots of great Bible studies out there on DVD, but there's a perspective I often see missing among them.  I long to bring my love for Scripture, for story, and for helping people find transformation (not just information) in study in a new and unique way.   I love the way God is opening doors to share this passion beyond my own home church, and I hope this will be the first of many series.
If you'd like to be one of the pilot churches offering this study, or if you'd like to walk through the 6 weeks as a personal study, contact me at jlagrone@twumc.org or get more information about ordering the stody on the "Resources" tab at the top of this page.