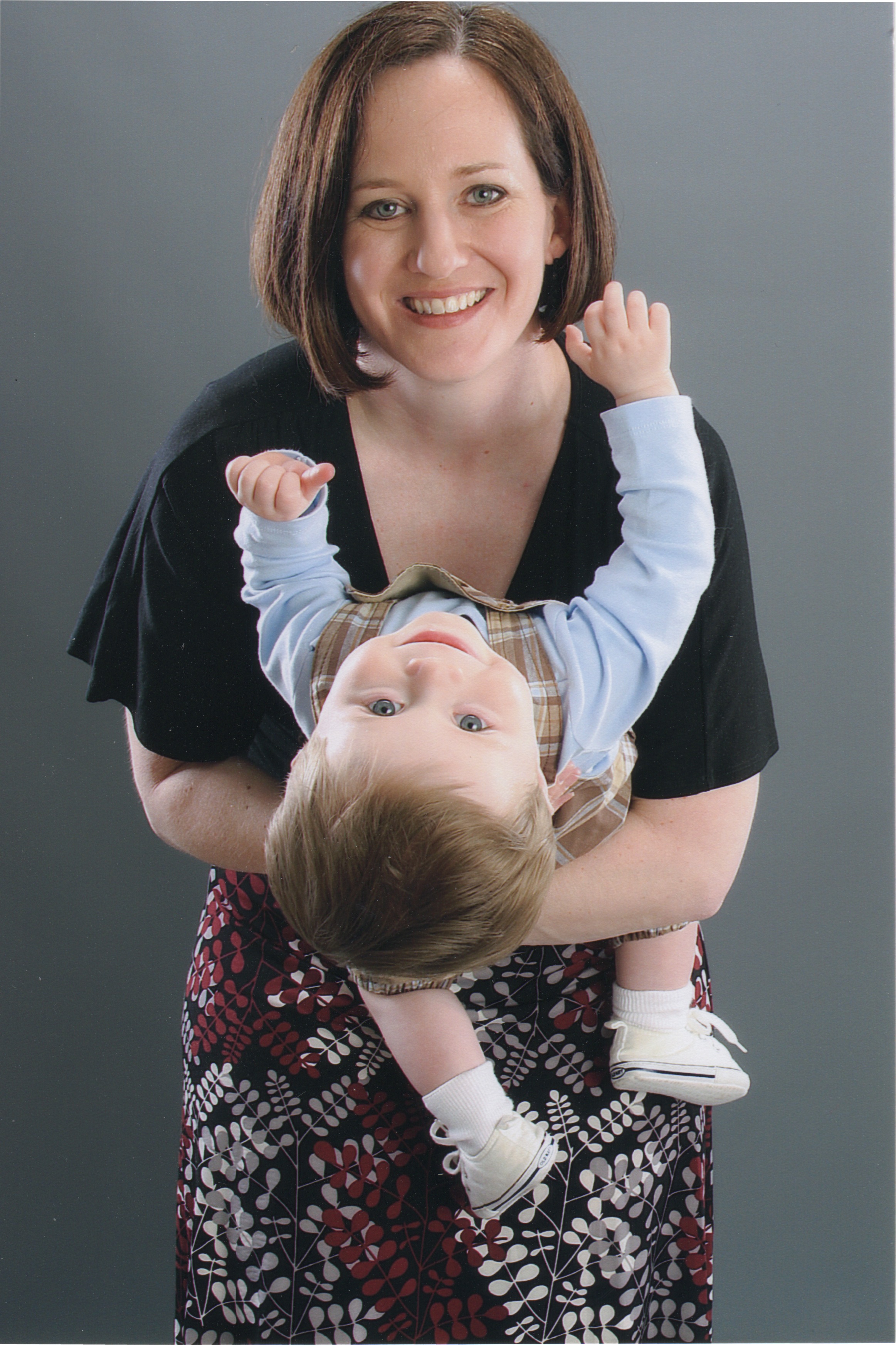 Trust me.  I know what I'm doing.  I'm a mom.
Moms are supposed to have all the answers.  They're supposed to know what to do in tough situations. When you were little and something went wrong or you were hurt you went straight to your mom for help. When you did something that got you into a mess, inevitably it was because you hadn't listened to your mom. 
I never really stopped to think about how moms acquire this gift until I became one.  Suddenly I was expected to know what I was doing. I did not.  In the early days of Drew's life I had no idea whether we should let him cry until he fell asleep or try feeding him, give him gas medication or teething gel or rock him or walk him or drive him around in the car until he stopped crying.  I just didn't know what to do. But I was the mom. The feeling was unnerving.  
Just before Drew's first birthday he was really starting to get into eating "grown up food" off of our plates. Jim made lasagna one night and we ate at the coffee table while Drew toddled back and forth between us, holding onto the table for support and opening his mouth like a baby bird, asking for more bites.  How cute, we thought.
Then shortly after we put him to bed that night he was screaming bloody murder.  Not so cute anymore. Jim picked him up and found that his neck and ears were bright red from scratching.  I lifted his shirt and saw little hives emerging all over his chest and tummy.  He was inconsolable. My husband is a very calm man, but I have to say he freaked out a little.  What was happening to our son? What should we do? Should we call the doctor? 
Something clicked in my head. I looked at my child turning red and screaming and my husband freaking out and a strange calm came over me.  Some kind of mommy-gene turned on and suddenly I knew exactly what to do. I can't explain the feeling, but it was the moment where I became "that mom." The one with the answers. The one who you come to for comfort because you know she can fix it.  
I knew that there were eggs in the cheese mixture of the lasagna and that we had never fed Drew eggs before.  I knew it was an allergic reaction. I knew I had some oatmeal bath and I knew exactly where to find it (a miracle in and of itself if you've seen my bathroom cabinet), and I quickly got Drew into the bath where he began to calm down immediately.  The hives had started to subside a little already when Jim came into the bathroom, still hyped up and on the phone with the nighttime on-call nurse from our doctor's office.  "No, no trouble breathing. We should what? Oh, I think my wife's already doing that.  Yes he looks a little better."
I know you're not supposed to be happy that your child has an allergic reaction, but the feeling that I knew how to handle myself in a mini-crisis was one of the best mothering moments of that first year.
And then.
A week or so later I was running errands with Drew around lunchtime. We needed a few things from the grocery store and I knew he was hungry, so I was trying to give him a bottle and some snacks so he would make it until we got home for lunch.  Drew has never been one to hold his own bottle (he knows we'll do it for him!) so I was pushing a shopping cart around HEB and propping a bottle in his mouth with one hand while I grabbed things off the shelf and threw them in the basket behind him.  
Even with the milk he was starting to get cranky and hungry. And that's when I saw them.  The sample cookies.  They were in the shape of flowers and covered in bright pink icing.  I felt a little giddy that my child was eating solids now and had already had a bit of sugar at his first birthday party earlier that week(even though he really didn't eat much of his cake).  I felt like a real, grown-up mom being able to hand him a cookie, which he happily munched the rest of the way through the store.  It was way more sugar than he'd ever had and he got more and more animated, waving hello to strangers and grabbing for things on the shelves.  A little like a mini-frat boy.  We checked out and got in the car and headed home to get some lunch, about an hour past his usual lunch time.    
It was about the time I got on the freeway that I looked in the rear-view mirror and saw Drew with a shocked expression in his eyes, mouth open, and large quantities of pink-tinted milk-vomit spewing out of his mouth.  Straight sugar. Empty stomach. Stupid mommy.  I called Jim and told him to meet me in the garage with lots of towels.  I took the baby and he took the car seat – and I really think I got the better end of that deal because the bathtub and washing machine did most of the work for me.  I looked at my baby in the bathtub once again (now feeling much better and hungry for lunch) and wondered how I had gotten us into this.  I was the mom.  Why didn't I know better? 
Who knew parenthood didn't come with some kind of innate wisdom about things like sugar and bedtimes and running with scissors?  Vacillating between these poles of knowing exactly what to do and having no idea what to do is exhausting.  I'm hoping at some point there's a happy medium of knowing most of what I'm supposed to know while pretending to know the rest.  In the meantime, who wants ice cream for dinner? 
Have you had moments where you somehow knew exactly what to do? What about moments when you messed things up without even realizing it?